Instrumentation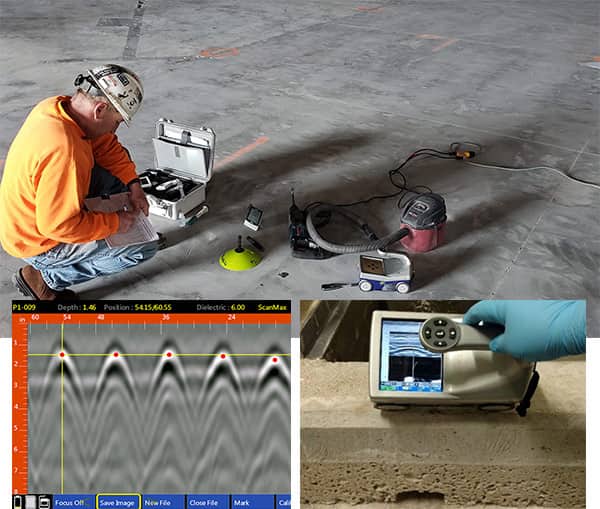 Monitoring instrumentation is a growing discipline that is applied in pre-construction design, during construction, and post construction or forensic investigation phases.
Construction monitoring and geotechnical instrumentation include common methods such as photographic assessments, borehole inclinometers, piezometers, vibrometers, settlement gauges and plates, structural monitoring points, ground water loggers and borehole extensometers.
Concrete Scanning
Thiele Geotech is proud to offer GPR Concrete Scanning services. If you are required to make a penetration through a post tension deck, core horizontally through a wall, core or cut concrete, get a GPR Concrete Scan first.

Experienced GPR Technicians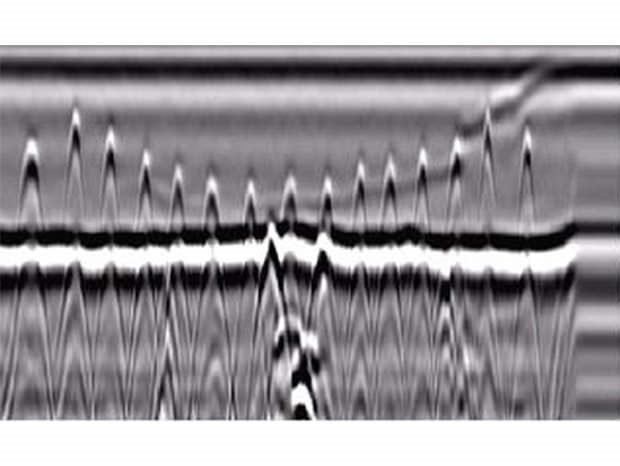 Our GPR technicians come from Special Inspection background. These technicians have been around concrete construction for most of their careers, so applying the Geophysical science to what they already know makes for keen insight when interpreting GPR findings.
We have successfully located on numerous projects:
Reinforcing Steel / Wire Mesh
Post Tension Cables
Conduit (Metal and Plastic)
Glycol-filled Floor Heating Tubes
Concrete Thickness